Safesite, Inc.

, is a full service off-site records and media storage management company.

Founded in 1981, our headquarters is in Austin, with branch offices in Houston, Dallas-Fort Worth and San Antonio. We have the expertise to handle your records and the systems to record and track your files, boxes and magnetic media.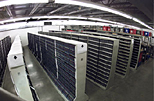 Our offices, record centers and vault facilities are climate controlled and monitored by professional security companies as well as local fire and police departments. We also operate a fleet of radio-equipped vehicles with GPS tracking for prompt pick up and delivery of your documents and data.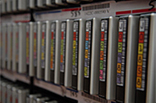 Our flat rate structure and monthly billing is simple, comprehensive and all-inclusive. Safesite has no hidden fees. We do not charge for initial transfer in, data entry, inventories, individual file pulling, routine pickup and delivery or exit fees. Our reputation is built on personalized service by satisfying the needs of our clients.
We are truly service oriented … not fee oriented.
Safesite is pleased to provide business records storage and management services to a wide range of clients, from small growing businesses to large corporations. Storage and retrieval services are available for medical charts, legal files, financial documents, and all other record types.
Safesite's owned and operated facilities are specifically designed for resistance to natural and man-made disasters. Our environmental control systems protect the integrity of your paper documents, triacetate and polyester film, magnetic media, optical media, and photographs. Gaseous fire suppression systems provide protection in the unlikely event of a fire. All facilities have controlled access with 24/7/365 security & surveillance, in and around all Safesite facilities. Background checks are performed on all Safesite employees.
Safesite is your source for business records storage, legal document storage, medical records storage and other records storage / management services in Austin, Dallas, Fort Worth, Houston and San Antonio metropolitan areas.
For further information concerning Safesite's facilities and services please contact us at any of the following addresses: