"Before choosing Safesite, I researched two other storage firms. Safesite was promising to offer the best service, at a great value. The key was to see how they performed - would they live up to their promises. I am very pleased to report that Safesite has not only met my expectation but has exceeded it as well. I can take care of all business online and if I ever do need to speak with someone, they are ALWAYS available. The delivery of archived charts is prompt and on time, and often arrives earlier than I expect. I would recommend Safesite to my colleagues."
Pamela Pawlick
CMC, CMOM Practice Manager
North Texas Orthopedic & Spine
---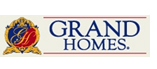 "Grand Homes appreciates Safesite's commitment and dedication in their service to us - they make the ordinary extraordinary in delivering ahead of schedule."
Lavelle Tunnell
Grand Homes
Records Coordinator
---

"I can't say enough good things about our Safesite experience. Their customer service at all levels is courteous, competent and fast. Their competitive pricing is far below what you might expect, and their web portal is reliable, comprehensive and easy to use. I'm always happy to recommend this business!"
Sue Lesniak
Administrative Assistant.
Retina Institute Of Texas, PA
Vitreous and Retina Diagnosis and Surgery
Dallas, Irving, Arlington
---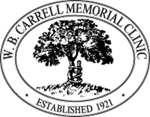 "We have enjoyed our business relationship with Safesite for nine years.We request over 500 medical charts a month and have been given great customer service.We are not just a number to them - - they have the personal touch!"

Nancy Garner
Carrell Clinic
Dallas, Texas
---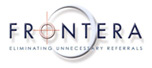 "Safesite has been accommodating in everyway. Their document storage facilities are clean, pickup / delivery services are on time, and prices are extremely reasonable. The Best!"
Leslie A. Roberto
Director of Support Services
Frontera Strategies, LP
---

"CPS Energy has done business with Safesite for the last 5 years. Safesite's facility is well organized and secured. Through the years Safesite has changed and upgraded their technology to offer us a secure system to record and keep track of our estimated 9,000 to 10,000 boxes stored in their facility in a secured environment. Their staff of drivers that pick-up and deliver record boxes to CPS Energy on a daily basis are always friendly and courteous. Any information that is needed on a prompt basis Safesite staff is always ready to provide it to us."
Leo Pacheco
Records Supervisor
---
"Warm Springs, a customer since 1997, has eight different accounts with Safesite. All orders are entered properly and delivered promptly. The office staff is friendly and knowledgeable, the drivers are wonderful, and the account representatives assigned to our account have been helpful, readily available and are always knowledgeable regarding services provided by Safesite. I would, without reservation, recommend Safesite to any business in need of a record storage company. Safesite is the best in the business."
Tim Edwards
Warm Springs Rehab
---

"I am a current customer of Safesite, Inc. Our company has been receiving wonderful service for the past nine years. Box pickups and file deliveries are done in great timing, something we in the healthcare business rely on. Some examples of the great service are when we have difficulty finding records because of misfiling, researches are done to assist me with locating these records. I supply the box numbers to look in and Sylvia, one of Safesite's great managers makes it happen with great results. The delivery drivers always come into our facilities with great attitudes making the experience of their service a pleasure. When it comes that time of year for box disposals due to retention policies Jeff Guidry & Wes Gibson are both great gentleman to assist with the handling of these records, and I believe without them Safesite would not be the company they are today. I look forward to keeping Safesite, Inc. as our offsite storage company for many years to come."
Ernest G. Rodriguez
HealthTexas Medical Group
---

"Safesite is a valued partner in guarding Valero's company physical record assets. You can count on Safesite for promptly communicating status of your customer request and meeting your expectations."
Laura B. Carreón
Valero Energy Corporation
Record Services / Physical Records Supervisor
---
"We just wanted to let you know that our firm greatly appreciates Safesite's efficiency and responsiveness. We also find all the employees very courteous and we love using your website. Keep up the good work!"
Marykay Anderson
Office & Financial Administrator
Casey, Gentz & Magness, LLP
---
"I wanted to let you how happy I am with the high level of service I have received from everyone at Safesite . Your staff is the best, and in particular I want to mention Courtney who has guided me through the internet retrieval several times, and Tyrone Hunt the driver who usually delivers our charts and picks up our boxes – he is always so professional and courteous. We will be moving another account to your facility this year end and we look forward to continuing our business with you."
Lisa Gonzales
Medical Parkway Surgical Associates
---
"My company is a long time Safesite customer. I have called upon the Safesite staff many times for a variety of issues.Each time they have been very helpful and always professional. My company calls back boxes several times each month, sometimes more.The delivery of our company boxes to the office, come on time and in good condition. This is important to getting my job done and I appreciate the pleasant drivers as well."
Thanks again for your service,

Davis & Davis, P.C
Kathleen Lloyd
---
"We have been serviced by Safesite for about 10 years and in all that time we have never had a service issue. Response to requests has always been fast, efficient and friendly. I would recommend Safesite to anyone needing off-site storage options."
Judith G. Hackney
Sales Coordinator
ABS Quality Evaluations
---
"The staff at Safesite are extremely friendly and easy to work with. The easy to use website makes document retrieval quick and simple. Not only are we saving money in storage costs but also in the time it takes to locate and retrieve documents."
Deborah Howard
Viebig, McCommon & Associates, P.C.
---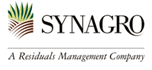 "After having done business with a records management conglomerate for several years, Synagro could not be more pleased with our switch to Safesite. Fast, friendly reliable service at a good rate without all of those extra fees and none of the hassle!"

Penny Milheim
Corporate Office Manager
Synagro
---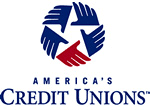 "I want to thank you for all your help explaining and assisting me into using offsite storage. If I had known how cost effective and easy if would be, I would have done it a lot sooner. It saves me a lot of space which I really needed since moving into a smaller office."

Kay Armstrong
CEO/Mgr.
Port of Houston Credit Union