Staff Directory and Management Bios
---
---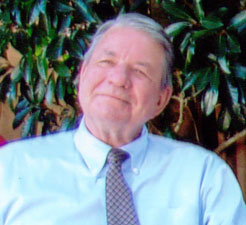 Dalton Wallace incorporated Safesite in the spring of 1981, and opened its first office in Austin of that year. Houston followed in 1985; Dallas was next in 1989, followed by its San Antonio operation in 1991. Prior to becoming Chairman of the Board for Safesite, Mr. Wallace had a 15 year career with IBM, rising to middle management in computer sales. He graduated with an accounting degree from Loyola University in 1960. Safesite currently stores approximately one million boxes of records and countless computer backup tapes, and employs approximately 200 people.
---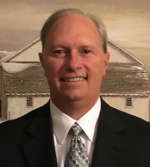 Scott Howard joined Safesite's San Antonio operations in 2018 as Branch Manager. He has over 20 years in the commercial truck rental and leasing industry doing rental management, lease sales and branch management. In those 20 plus years he has worked for industry leaders, Ryder Truck Rental, Idealease, and Paclease in Oklahoma, Louisiana, and Texas. Most recently, he worked for Cobalt Truck Equipment as the Branch Manager for their location in San Antonio. Scott earned his BBA in Marketing with a minor in accounting from University of Central Oklahoma in Edmond, Ok. He and his wife DeeDee and their five children and 2 grand children reside in the greater San Antonio area.
---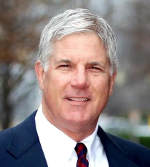 Rick Crain joined Safesite's Dallas / Fort Worth operations in June 2018 as Branch Manager. Prior to joining Safesite, Rick was engaged as a private consultant specializing in marketing and front-line sales and service effectiveness. Previously, he was the senior vice-president of marketing for Universal Technical Institute (UTI), a public leader of transportation technical training. Over the course of his 24-year tenure at Verizon, Rick held executive leadership roles responsible for product management, marketing, advertising, channel marketing, sales, credit management, order entry, and quality assurance. Rick earned his BBA in Marketing from the University of Texas, at Austin. He is an avid golfer and he has a philanthropic passion for supporting our military veterans and educating America's youth. He and his wife, Lindy, live in Dallas, Texas.
---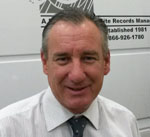 Jeff Roberts started with Safesite in 2014 where he served as Branch Manager for Safesite's Austin market for two years. He left for a brief stint but has returned to manage the Austin operation in 2017. Jeff brings with him over 30 years of operations and sales experience with a major focus in the service industry. Most recently he worked for Star of Texas Events where he served as the General Manager. Jeff holds a degree in business management from California Polytechnic University of Pomona. He, his wife and children presently reside in the Dripping Springs area.
---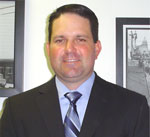 Donald Wallace has served as a Records Management Consultant and Project Manager for Safesite since 2003 and has been involved in various aspects of the business since its inception. Sharing in the entrepreneurial spirit of his father, Dalton, and late sister, Joan, he co-founded Safeshred in 2005. As President of Safeshred, he oversees all of the shredding and recycling services for the company. Over the years, Donald has taken on a wide range of projects for Safesite from marketing research to building expansions. He earned a Bachelor's Degree in Business Management from St. Edwards University where he focused his studies in Human Resources and Entrepreneurship. Donald enjoys ranching with his father and son on the weekends, playing golf and outdoor adventures. He was born and raised in Austin, TX where he resides with his wife and son.