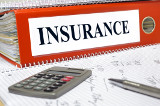 As a normal course of conducting business, the insurance industry generates large volumes of official paper documents daily. Whether you're in the health, property, or automotive insurance sector, timely and secure access to your vital records is critical to operation and profitability of your firm.
Safesite's offsite insurance records storage and retrieval services are safe, fast, and easy to use. We subscribe to the tenets of the Health Insurance Portability and Accountability Act (HIPAA) of 1996, the Gramm-Leach-Bliley Act (GLBA) of 1999, and the Sarbanes-Oxley Act (SOX) of 2002.
Our facilities utilize 24-hour central station security monitoring with controlled access. Safesite Facility access is restricted to only persons who are pre-authorized by each client company. Picture identification is included in the criteria required for access approval. Visitors must remain in the immediate presence of a designated Safesite employee at all times while visiting.
Safesite performs all functions of our clients' services exclusively with Safesite employees; we do not use sub-contractors to conduct our business. Every Safesite employee must submit to a pre-employment background check that includes a criminal history check. In addition, every Safesite employee is bound to a signed and recorded Confidentiality Agreement.
Initial move-in and cataloging of boxes

Routine pick-up and delivery

Retrieval and re-shelving

Inventory and management reports

On site client review room for document audits / reviews

Internet access to document management services and reports

Disaster recovery testing

Document recycling

Document permanent removal / exit
Austin:
9505 Johnny Morris Rd.
Austin, TX 78724
Office: 512-926-1780
Fax: 512-926-3928
Email: austin@safesite.cc
Dallas / Fort Worth:
4601 West Ledbetter Dr.
Dallas, TX 75236
Office: 214-331-0905
Fax: 214-331-0775
Email: dallas@safesite.cc
Houston:
10303 Regal Row
Houston, TX 77040
Office: 713-849-5988
Fax: 713-849-9213
Email: houston@safesite.cc
San Antonio:
19385 IH-35 North
Schertz, TX 78154
Office: 830-624-8010
Fax: 830-606-7773
Email: sanantonio@safesite.cc