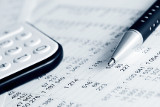 Safesite's off-site financial records storage and retrieval service is safe, fast, and easy to use. We recognize that the banking, credit union, accounting, and mortgage industries generate and maintain a significant volume of paperwork as part of normal business operation. That's why it's critical that professionals within these industries choose a partner that provides financial records management services on a secure and timely basis.
Our facilities utilize 24-hour central station security monitoring with controlled access. Safesite Facility access is restricted to only persons who are pre-authorized by each client company. Picture identification is included in the criteria required for access approval. Visitors must remain in the immediate presence of a designated Safesite employee at all times while visiting.
Safesite performs all functions of our clients' services exclusively with Safesite employees; we do not use sub-contractors to conduct our business. Every Safesite employee must submit to a pre-employment background check that includes a criminal history check. In addition, every Safesite employee is bound to a signed and recorded Confidentiality Agreement.
Initial move-in and cataloging of boxes

Routine pick-up and delivery

Retrieval and re-shelving

Inventory and management reports

On site client review room for document audits / reviews

Internet access to document management services and reports

Disaster recovery testing

Document recycling

Document permanent removal / exit
Austin:
9505 Johnny Morris Rd.
Austin, TX 78724
Office: 512-926-1780
Fax: 512-926-3928
Email: austin@safesite.cc
Dallas / Fort Worth:
4601 West Ledbetter Dr.
Dallas, TX 75236
Office: 214-331-0905
Fax: 214-331-0775
Email: dallas@safesite.cc
Houston:
10303 Regal Row
Houston, TX 77040
Office: 713-849-5988
Fax: 713-849-9213
Email: houston@safesite.cc
San Antonio:
19385 IH-35 North
Schertz, TX 78154
Office: 830-624-8010
Fax: 830-606-7773
Email: sanantonio@safesite.cc